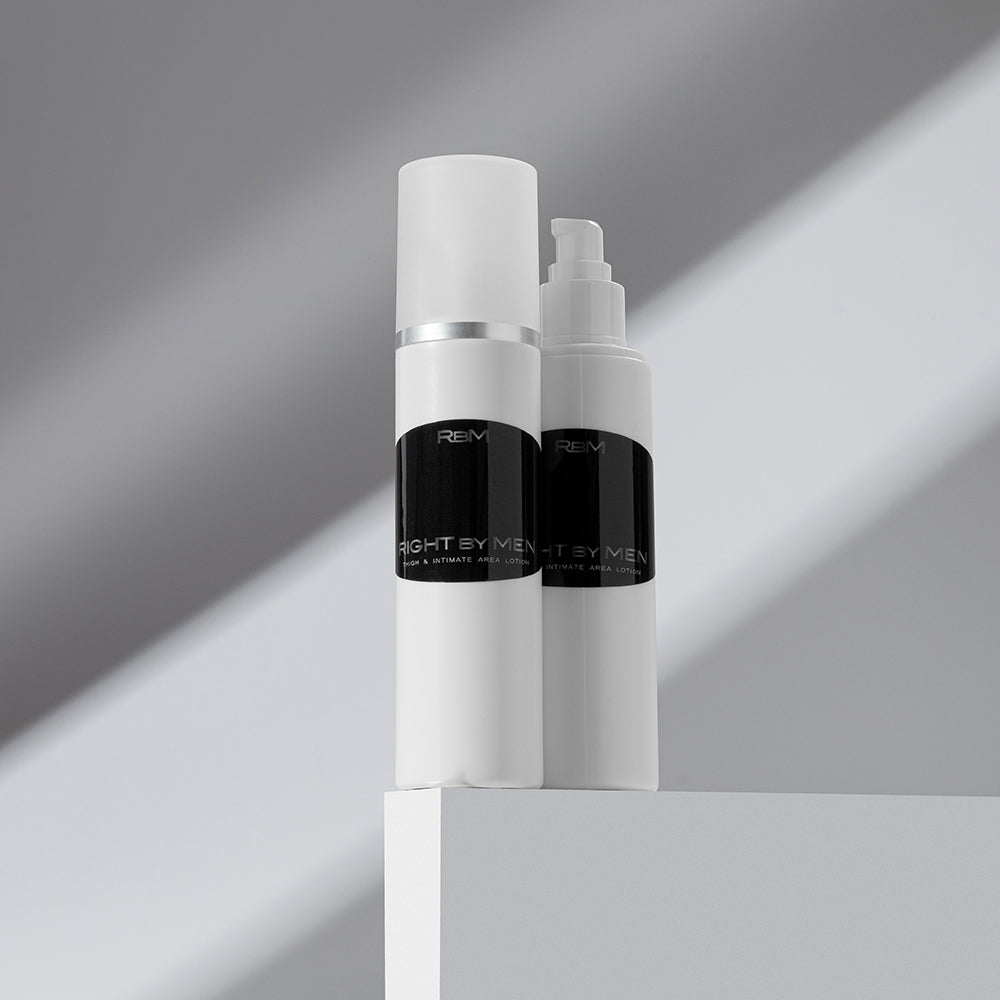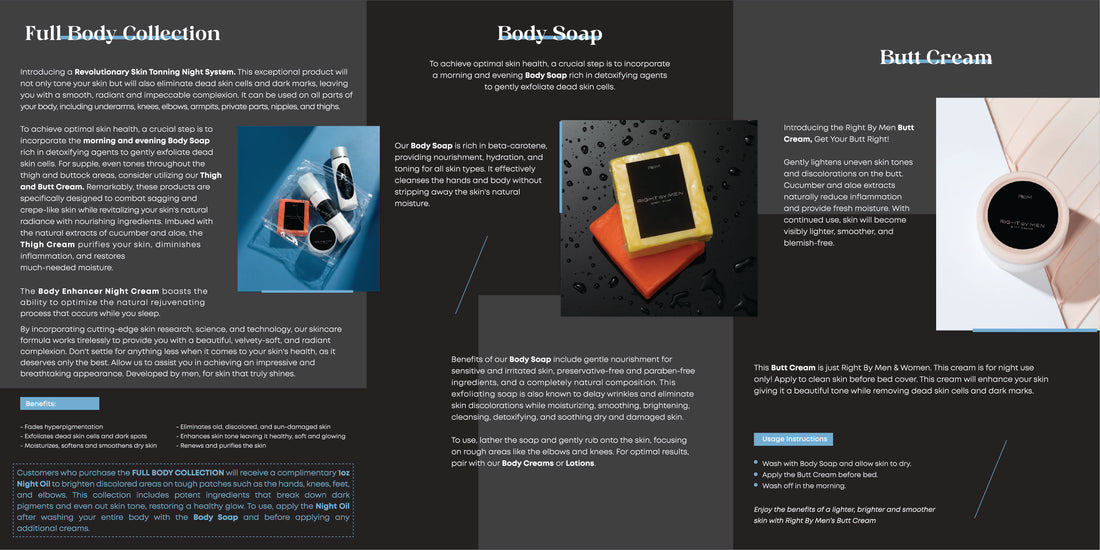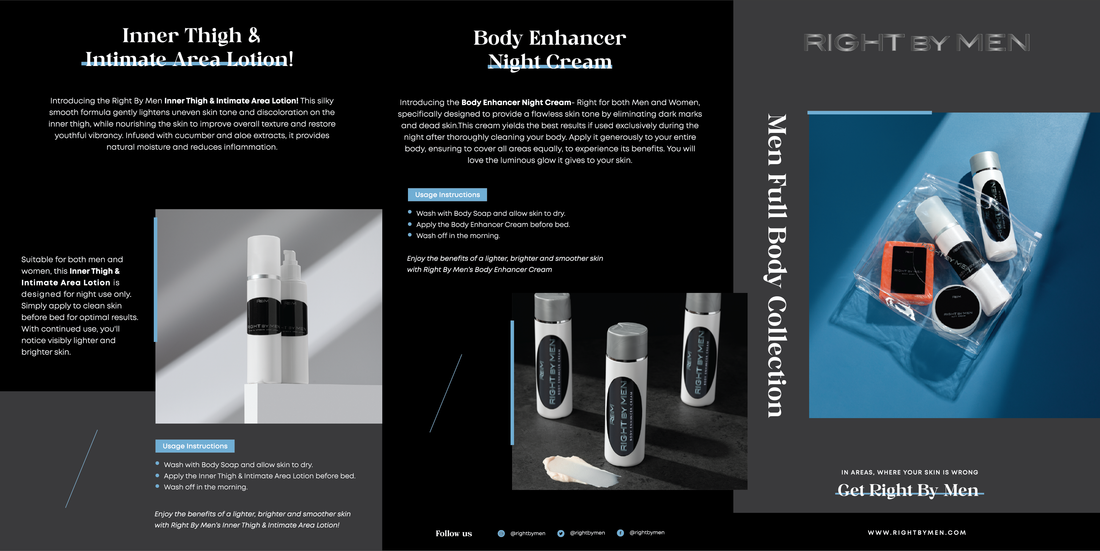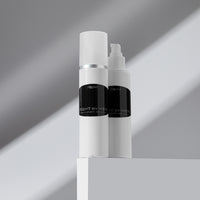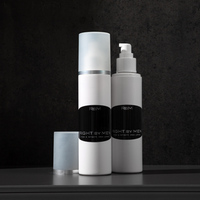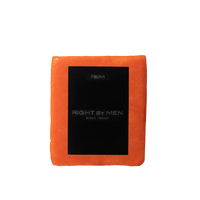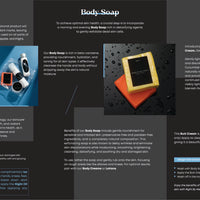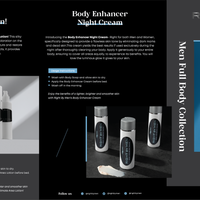 Thigh & Intimate Area Lotion
Introducing the Right By Men Inner Thigh & Intimate Area Lotion! This silky smooth formula gently lightens uneven skin tone and discoloration on the inner thigh, while nourishing the skin to improve overall texture and restore youthful vibrancy. Infused with cucumber and aloe extracts, it provides natural moisture and reduces inflammation.
Suitable for both men and women, this thigh cream is designed for night use only. Simply apply to clean skin before bed for optimal results. With continued use, you'll notice visibly lighter and brighter skin.
Usage Instructions: 

1. Wash with Body Soap and allow skin to dry.
2. Apply the Inner Thigh & Intimate Area Lotion before bed.
3. Wash off in the morning.
Enjoy the benefits of a lighter, brighter and smoother skin with Right By Men's Inner Thigh & Intimate Area Lotion!
Due to stock availability, the bottle packaging of the product may vary while the quantity remains the same.

Thigh Cream Ingredients:
Jojoba Seed Oil, Almond Oil, Shea Butter, Kojic Acid, Alpha-Arbutin, Vitamin B3, Lactic Acid, other natural extracts, citrus and plant-based preservative
Body Soap Included:
Our Exfoliating Purifying Soap is a deep pore cleanser made for oily and acne-prone skin. This gentle soap is perfect for daily body use.
Ideal for all skin types.
How to Use:
Cleanse your face and body with our Exfoliating Purifying soap before applying any lotions or creams.
Orange Soap Ingredients:
Sodium Palmate, Sodium Cocoate, Aqua (Water), Glycerin, Carrot Oil, Retinyl Palmitate, Sodium Chloride, Vitamin E, Vitamin K, Prunus Armeniaca (Apricot Seed Extract), Sodium Hydroxide & Tetrasodium & Zaban.
Support Skin Recovery
Maintain Skin Firmness and Elasticity
Even Skin Tone + Texture
Due to COVID – 19 restrictions, product exchanges are prohibited.

If you receive an item that is broken or damaged, you may contact customer service within 7 days of your receipt date for a replacement. Items will not be replaced after 7 days of your receipt date. Please contact customer service at customerservice@rightbymen.com and we will respond with the appropriate return instructions.

Refund Policy

If you are not fully satisfied with the product, please contact customer service at customerservice@rightbymen.com