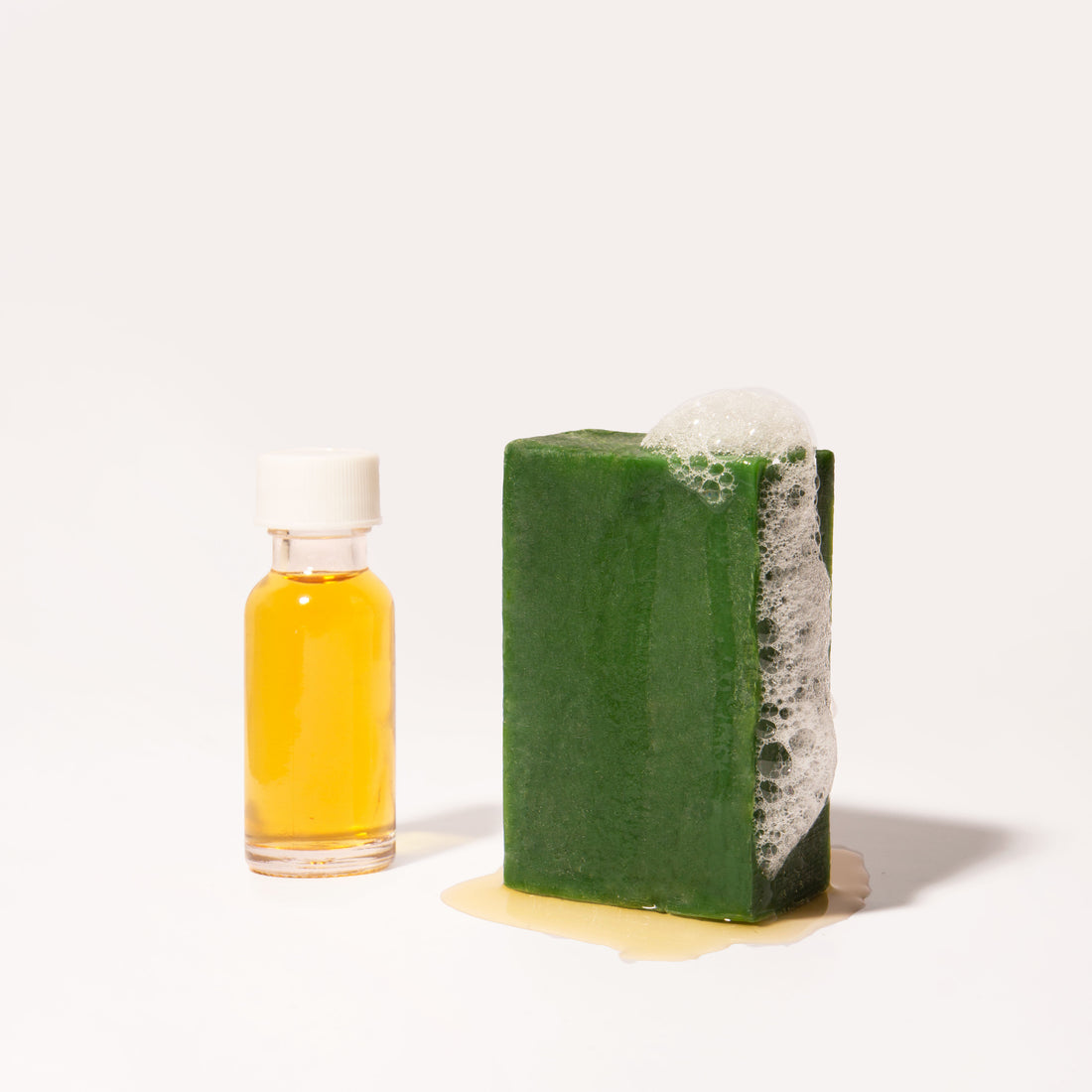 Introducing our Enhancer Soap Bar, now enhanced with a sample of our powerful Fulvic Acid for even greater benefits. This potent combination works to boost collagen production, minimize fine lines, wrinkles, and scars, while gently cleansing and purifying your skin. Additionally, this soap nourishes and moisturizes, and helps protect your skin from harmful UV rays. Experience the difference today and enjoy a more youthful, radiant complexion
INSTRUCTIONS
1. Wet your hands and apply soap anytime.
2. Lather the soap and apply it to your skin.
3. Let the soap dry on your skin, then lather and apply more.
4. To remove the soap, use a soft cloth soaked in hot water.
5. For the first time use, leave the soap on for a minute.
6. As your skin gets used to the soap, you can leave it on for up to five minutes for optimal results.
INGREDIENTS: Fulvic Acid, Palm Oil, Palm Kernel Oil, Water, Vitamin C, Glycerin, Spinach Powder, Avocado Oil, Jojoba Oil (Simmondsia Chinensis), Mineral Pigment, Lemon, Salt, Sodium Stearate, Glycerin, Olive Fruit Oil (Olea Europaea), Avocado Oil (Persea Gratissima), Retinyl Palmitate, Tocopheryl Acetate,  Essential Oil Blend.
Support Skin Recovery
Maintain Skin Firmness and Elasticity
Even Skin Tone + Texture
Due to COVID – 19 restrictions, product exchanges are prohibited.

If you receive an item that is broken or damaged, you may contact customer service within 7 days of your receipt date for a replacement. Items will not be replaced after 7 days of your receipt date. Please contact customer service at customerservice@rightbymen.com and we will respond with the appropriate return instructions.

Refund Policy

If you are not fully satisfied with the product, please contact customer service at customerservice@rightbymen.com
for your health & wellness
Check Out The Benefits Of Use
✓ Mineralize the body
✓ Oxygenate the blood
✓ Chelate toxic or inorganic metals and chemicals, as well as essential major and trace elements
✓ Repair, regenerate, and restore cells (including skin and nails)
✓ Acquire electrolytes and other vital elements
✓ Regulate and supercharge the immune system
✓ Improve brain function (including memory)
✓ Catalyze enzymes
✓ Improve circulation
✓ Increase endurance
✓ Produce energy (ATP)
✓ Balance cell life
✓ Structure hormones
✓ Control inflammation
✓ Stimulate metabolism
✓ Revitalize libido (desire and function)
✓ Cleanse, neutralize, and remove toxins
✓ Regulate the thyroid and thymus glands
✓ Assimilate macro- and micro-elements
✓ Protect against unnatural oxidation
✓ Maintain optimum alkalinity (pH) levels
✓ Break down complex nutrients, elements, and other substances for easier absorption or elimination



energize hydrate
Works great
Only been using for a week. I only had mild irritation So far so good
Great cleanser
This is one of the best face cleansers I've used. I began seeing results within a week of using.