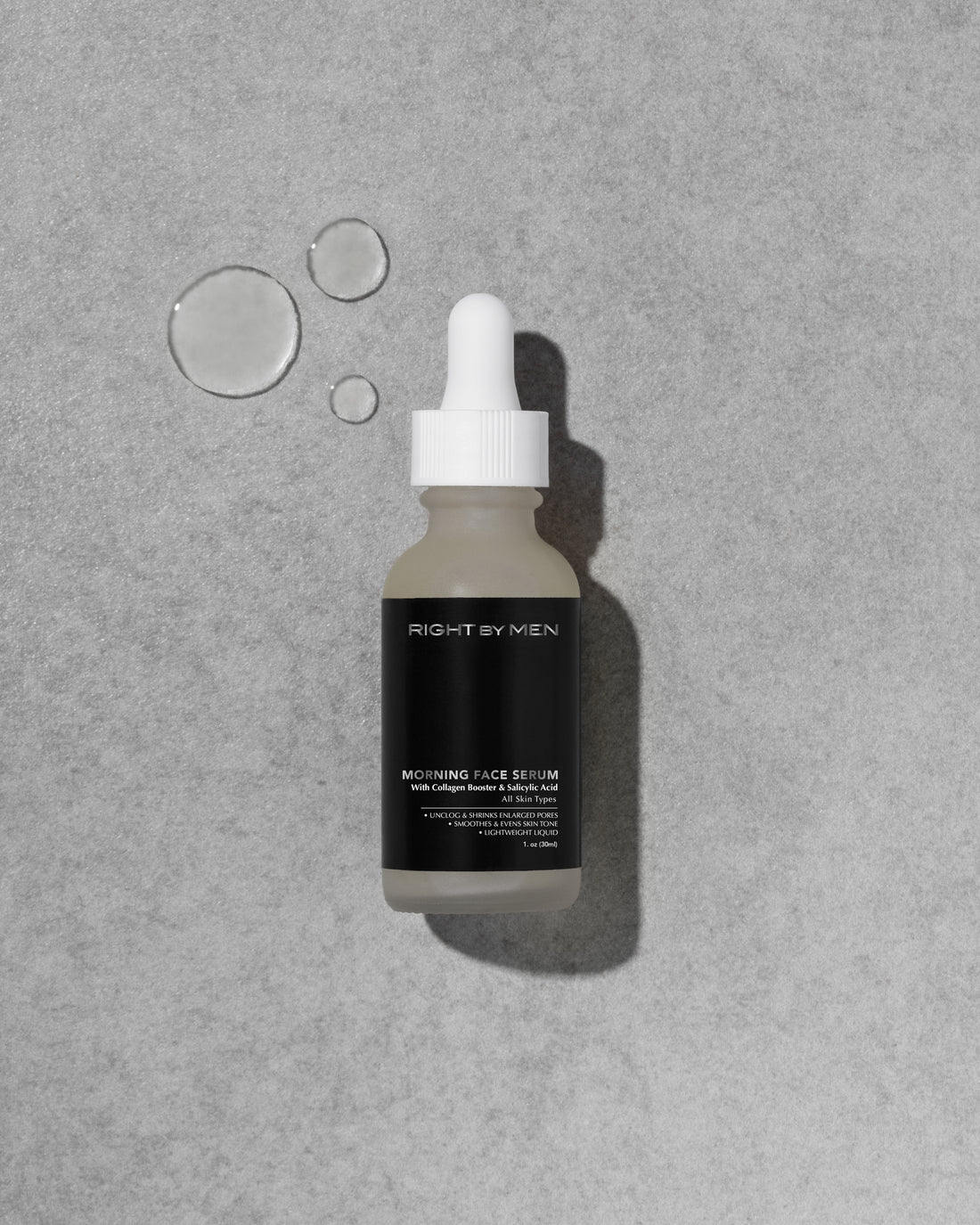 Experience a seamless, radiant glow on a daily basis with our morning face serum. This versatile serum can be used as a moisturizer or combined with our hydrating day cream to enhance its effectiveness. Regardless of which way you choose, revel in the compliments and wear your glow with confidence every single day.

Ingredients: Collagen Booster Distilled Water Sodium Hyaluronate Salicylic Acid Sodium Hydroxide Glutathione Vegetable Glycerin Dimethicone Hydrolyzed Collagen Glycolic Acid Vitamin C & E, Mixed Yeast Extract
Support Skin Recovery
Maintain Skin Firmness and Elasticity
Even Skin Tone + Texture
Due to COVID – 19 restrictions, product exchanges are prohibited.

If you receive an item that is broken or damaged, you may contact customer service within 7 days of your receipt date for a replacement. Items will not be replaced after 7 days of your receipt date. Please contact customer service at customerservice@rightbymen.com and we will respond with the appropriate return instructions.

Refund Policy

If you are not fully satisfied with the product, please contact customer service at customerservice@rightbymen.com