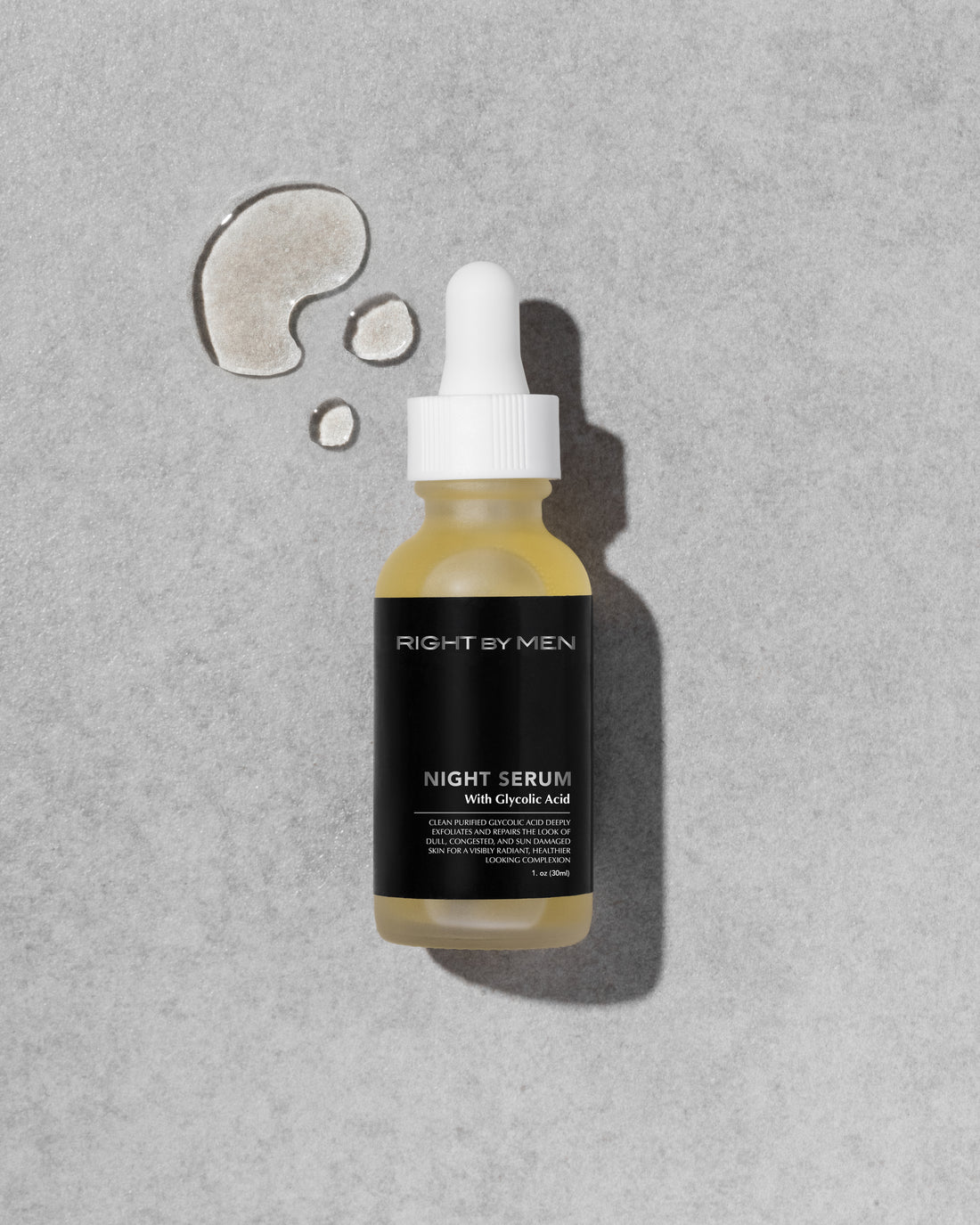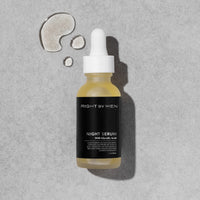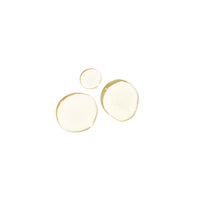 The Night Serum is a powerful, oil-free formula that is designed to renew and rejuvenate the skin overnight. It contains a combination of nourishing ingredients that help to retain moisture and promote healthy skin cell turnover. The serum is perfect for all skin types, including those with dark spots, acne, or signs of aging.
To use, simply apply several drops of the serum onto clean skin before your night exfoliation lotion. Smooth the serum gently all over your face, excluding the eye area. The serum is fragrance-free, non-acnegenic, and won't clog pores.
The key ingredients in the Night Serum include:
- Glycolic Acid: This ingredient helps to exfoliate the skin, removing dead skin cells and promoting healthy skin cell turnover.
- Ascorbic Acid: Also known as Vitamin C, this ingredient is a powerful antioxidant that helps to brighten the skin and protect it from environmental damage.
- Chitosan: This ingredient helps to soothe and moisturize the skin, reducing redness and irritation.
- Allantoin: This ingredient helps to hydrate and soothe the skin, leaving it feeling soft and supple.
- Sunflower Seed Oil: This ingredient is rich in vitamins and antioxidants, and helps to moisturize and nourish the skin.
Overall, the Night Serum is a great addition to any skincare routine, providing powerful overnight renewal for radiant, youthful-looking skin.
Due to stock availability, the bottle packaging of the product may vary while the quantity remains the same.

Ingredients:
Glycolic Acid Butylene Gluconate Ascorbic Acid Chitosan Propyl Gallate Nonoxynol-10 Lecithin Tocopherol Magnesium Ascorbyl Phosphate Amylopectin/Glycerin Crosspolymer Chitosan PCA Allantoin Polyquaternium-10 PPG-Castor
Aqua/ Water Linhamantes Glycolic Sunflower Seed Oil.



Support Skin Recovery
Maintain Skin Firmness and Elasticity
Even Skin Tone + Texture
Due to COVID – 19 restrictions, product exchanges are prohibited.

If you receive an item that is broken or damaged, you may contact customer service within 7 days of your receipt date for a replacement. Items will not be replaced after 7 days of your receipt date. Please contact customer service at customerservice@rightbymen.com and we will respond with the appropriate return instructions.

Refund Policy

If you are not fully satisfied with the product, please contact customer service at customerservice@rightbymen.com
I adore this product. It leaves me with such smooth skin before bed. I highly recommend this serum!
Night serum by karon cash
This product is revolutionary. It has transform my skin into something that is exponentially amazing the ingredients are amazing. I love the fact that it's all natural vegan products.
I really never thought I would find a night serum that works as perfectly as this one. I like the way it leaves my face smooth and nice. Ever since I have started using it, my friend noticed the difference and the way my face feels to the touch. I love it and would not miss it.
It Works
It Really Work, when use as Directed love it.