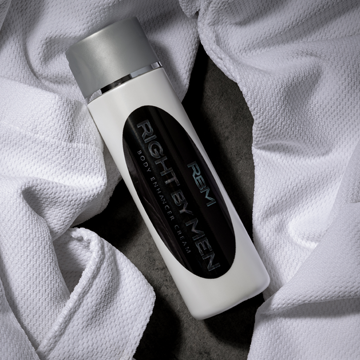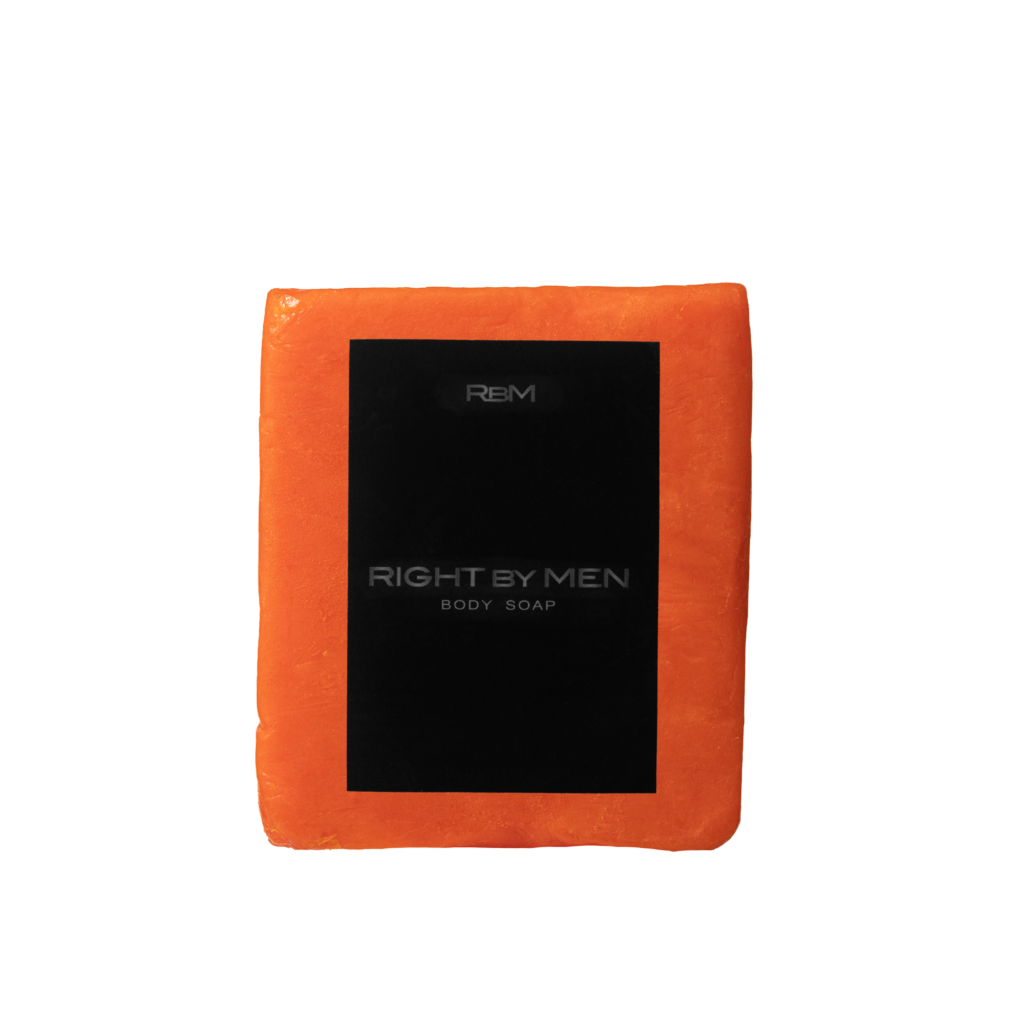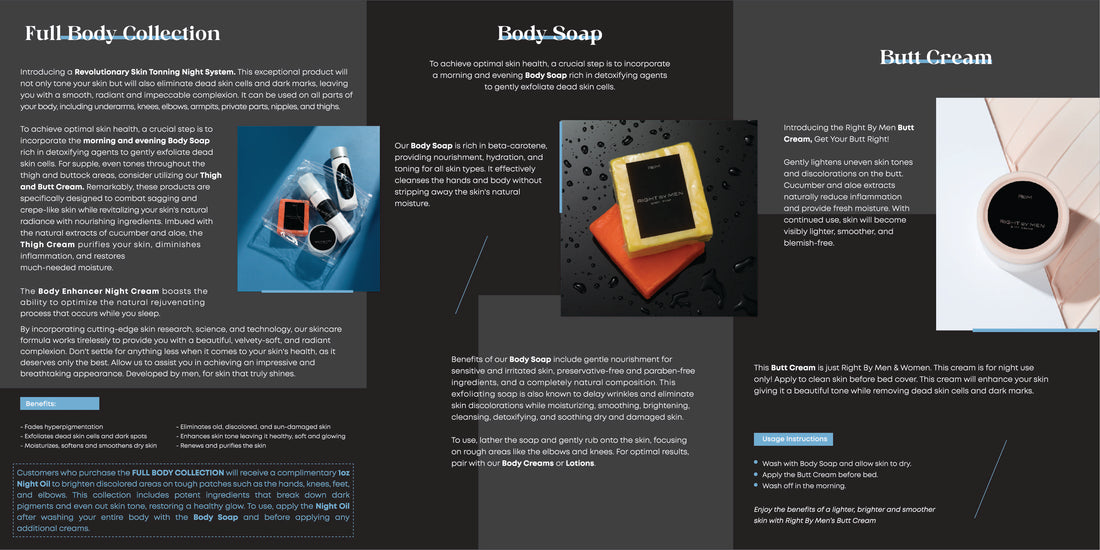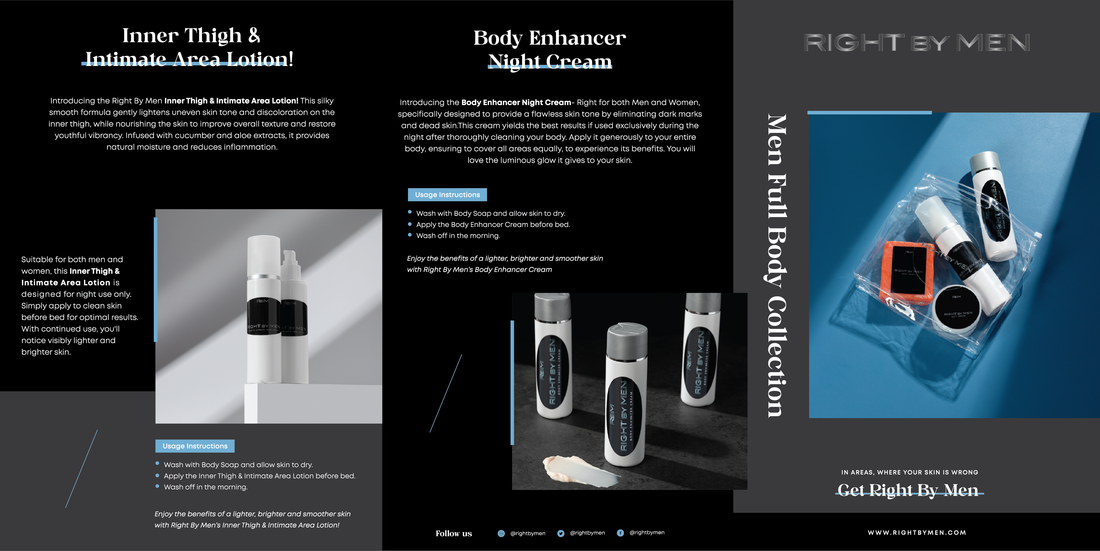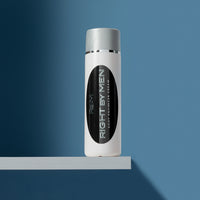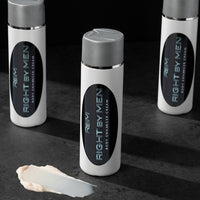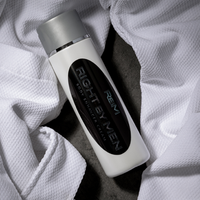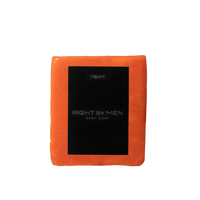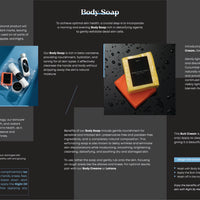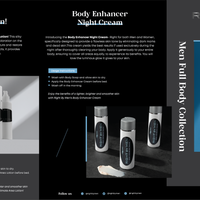 Introducing the Body Enhancer Night Cream- Right for both Men and Women, specifically designed to provide a flawless skin tone by eliminating dark marks and dead skin. This cream yields the best results if used exclusively during the night after thoroughly cleaning your body. Apply it generously to your entire body, ensuring to cover all areas equally, to experience its benefits. You will love the luminous glow it gives to your skin.
Usage Instructions: 

1. Wash with Body Soap and allow skin to dry.
2. Apply the Body Enhancer Cream before bed.
3. Wash off in the morning.
Enjoy the benefits of a lighter, brighter and smoother skin with Right By Men's Body Enhancer Cream
Due to stock availability, the bottle packaging of the product may vary while the quantity remains the same.
Ingredients:
Bearberry Extract, Licorice Root Extract, Kojic Acid, Azelaic Acid, Niacinamide, Citrus Extracts, Glycolic Acid, Lactic Acid, Glutathione
Orange Soap Ingredients:
Sodium Palmate, Sodium Cocoate, Aqua (Water), Glycerin, Carrot Oil, Retinyl Palmitate, Sodium Chloride, Vitamin E, Vitamin K, Prunus Armeniaca (Apricot Seed Extract), Sodium Hydroxide & Tetrasodium & Zaban.
Support Skin Recovery
Maintain Skin Firmness and Elasticity
Even Skin Tone + Texture
Due to COVID – 19 restrictions, product exchanges are prohibited.

If you receive an item that is broken or damaged, you may contact customer service within 7 days of your receipt date for a replacement. Items will not be replaced after 7 days of your receipt date. Please contact customer service at customerservice@rightbymen.com and we will respond with the appropriate return instructions.

Refund Policy

If you are not fully satisfied with the product, please contact customer service at customerservice@rightbymen.com
Body cream
The Body cream really works lightens dark areas on the body and makes the skin feel very soft and smooth I would Highly recommend
Body Wash
So far so good I like it noticed results quick looking forward to it