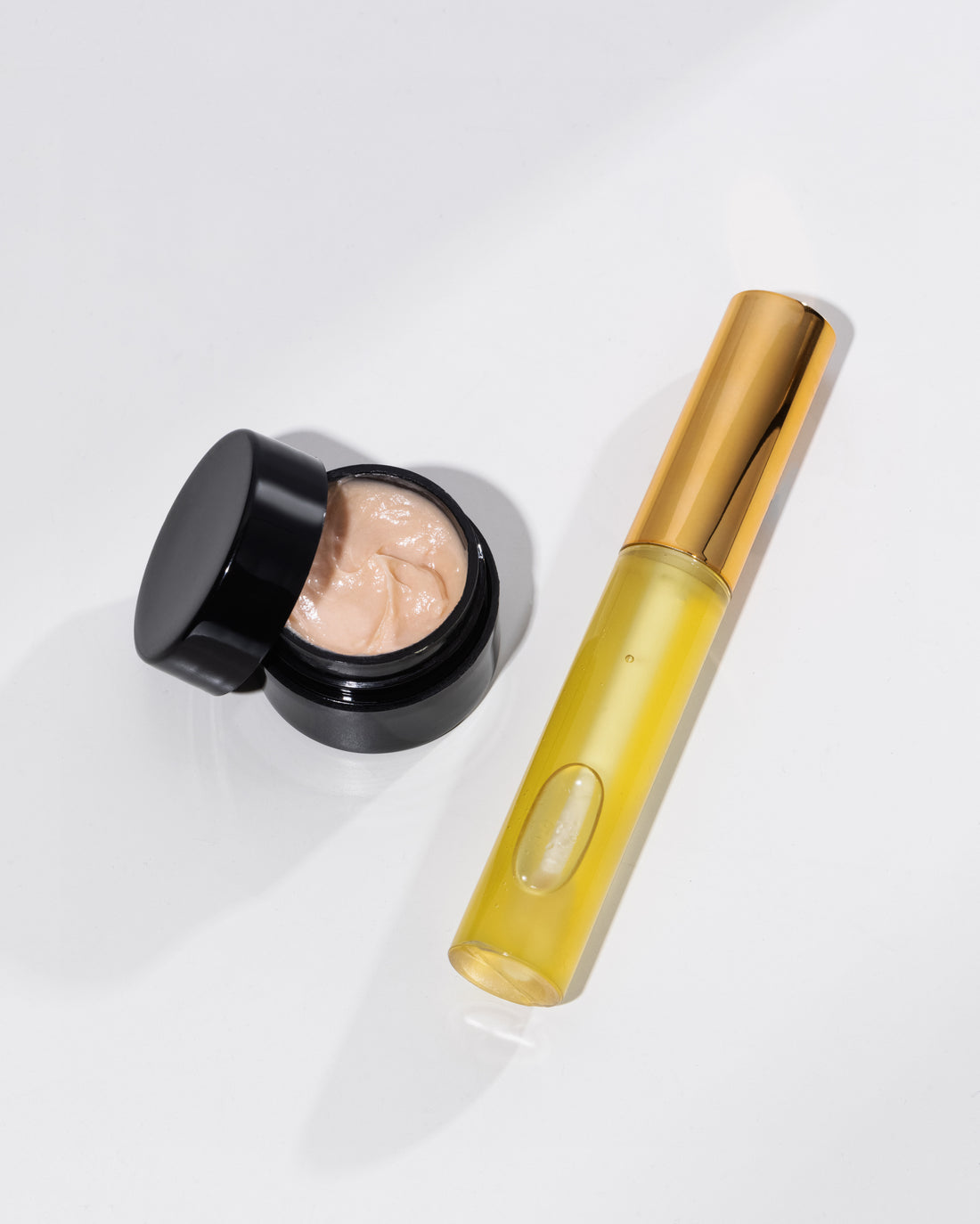 Introducing our powerful Dark Spot Remover, proven to fade hyperpigmentation marks and even out your complexion. Suitable for all skin types, it targets various types of dark spots that can appear from pregnancy, age and sun exposure. Our product not only visibly brightens and evens dark spots, but also prevents them from coming back.
Experience a more radiant-looking complexion with an even skin tone by following these simple steps:
1. Wash face with our Night Cleansing Bar and pat dry.
2. Dab the oil onto the affected areas first and then apply the cream overtop.
3. Use this product before applying any other products 
Try it today and discover the benefits of a more even complexion!
Support Skin Recovery
Maintain Skin Firmness and Elasticity
Even Skin Tone + Texture
Due to COVID – 19 restrictions, product exchanges are prohibited.

If you receive an item that is broken or damaged, you may contact customer service within 7 days of your receipt date for a replacement. Items will not be replaced after 7 days of your receipt date. Please contact customer service at customerservice@rightbymen.com and we will respond with the appropriate return instructions.

Refund Policy

If you are not fully satisfied with the product, please contact customer service at customerservice@rightbymen.com
for your health & wellness
Check Out The Benefits Of Use
✓ Mineralize the body
✓ Oxygenate the blood
✓ Chelate toxic or inorganic metals and chemicals, as well as essential major and trace elements
✓ Repair, regenerate, and restore cells (including skin and nails)
✓ Acquire electrolytes and other vital elements
✓ Regulate and supercharge the immune system
✓ Improve brain function (including memory)
✓ Catalyze enzymes
✓ Improve circulation
✓ Increase endurance
✓ Produce energy (ATP)
✓ Balance cell life
✓ Structure hormones
✓ Control inflammation
✓ Stimulate metabolism
✓ Revitalize libido (desire and function)
✓ Cleanse, neutralize, and remove toxins
✓ Regulate the thyroid and thymus glands
✓ Assimilate macro- and micro-elements
✓ Protect against unnatural oxidation
✓ Maintain optimum alkalinity (pH) levels
✓ Break down complex nutrients, elements, and other substances for easier absorption or elimination



energize hydrate